The Breakfast Club Collection

Tap into Future Nostalgia, Retro Inspiration, and Throwback Megatrends.
We are taking it back to 1985 to the iconic The Breakfast Club hit movie with a star-studded, rebellious, rule breaking 7-piece limited edition makeup collection!
CLEAN. HYPOALERGENIC. CRUELTY-FREE.
SATURDAY DETENTION FACE PALETTE
VOL. 1 & VOL. 2
A cast of award-winning bronzers, blushes and highlighters in versatile matte and radiant finishes to create multidimentional, memorale looks.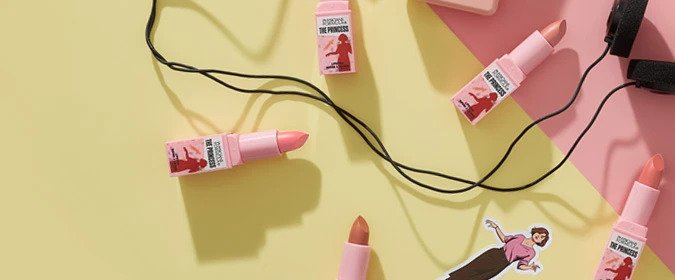 THE PRINCESS LONG-WEARING
SEMI-MATTE LIPSTICK
Lipstick Trick! With just one swipe, you'll get long-wearing, full coverage color with a moisturizing semi-matte finish.
DETENTION MASCARA
FULL VOLUME & LENGTH
Instant eye impact with the blackest of blacks that will last through a full day! Infused with lash-strengthening Keratin.
BEING BAD FEELS PRETTY GOOD
EYESHADOW PALETTE
This 12-shade eyeshadow palette contains incredible shades and finishes from buttery mattes, shimmery shades and show-stopping metallics!
---
JOIN OUR BEAUMANITARIAN MOVEMENT!
Every product supports EARTHDAY.ORG and Dress for Success®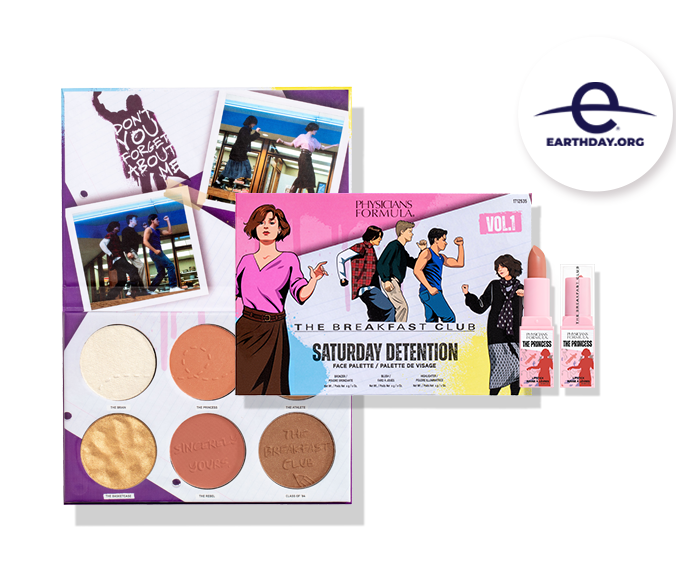 WE STAND FOR ENVIRONMENTAL HEALTH.
Earthday.org Partnership
Physicians Formula is proud to support EARTHDAY.ORG and their mission to drive meaningful action for our planet across Climate and Environmental Literacy, End Plastic Pollution, Conservation & Restoration, Food & Environment, and Act on Climate Change Initiatives.
Learn More
WE STAND FOR WOMEN EQUALITY AND EMPOWERMENT.
Dress for Success Partnership
Your purchase supports Dress for Success® & their commitment to offer long-lasting solutions that enable women to break the cycle of poverty, with dignity and respect, to strengthen their families and shape their communities.
Together we are empowering women to obtain safer and better futures.