OUR PROMISE
At Physicians Formula, our scientists forage and our doctors screen thousands of natural, organic, and safe undiscovered ingredients from around the world to select those that are clean, effective, and high-performing, yet gentle on the most sensitive skin. We believe all skin deserves wellness, and fully commit to delivering that promise. With top physicians, our team combines unique, natural ingredients with science-backed technologies to create the most powerful form of "scientific naturals" – rigorously tested for safety and efficacy. Our scientists embrace the "good" with safe ingredients, and expel the "bad" by banning the use of harmful and questionable ingredients; our No-No list is 500+ strong and growing every day with our stringent research standards.
---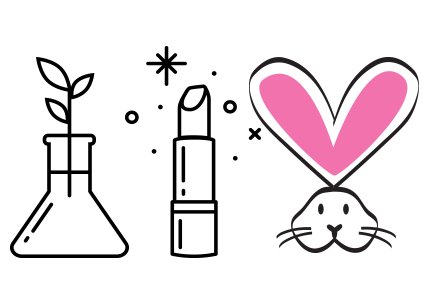 CLEAN FORMULAS
CLEAN. HYPOALLERGENIC. CRUELTY-FREE.
Free from 500+ harsh chemicals
Safe for all skin types
Never tested on animals
Our clean formulas are made with minimal ingredients, but tested for maximum performance so you'll never need to sacrifice your health for beauty.
NATURAL & ORGANIC
YOUR FACE & MIND WILL LOVE YOU.
You care about what goes on and in your body. You care about our environment and our furry, feathery, and scaly friends. With Physicians Formula's Organic Wear®, we use natural, organic, earth-friendly ingredients that are never tested on animals. And you don't have to sacrifice high-performing because you have a heart. Our formulas are made with minimal ingredients, but tested for maximum performance. You care – and we care that you care.
HIGH-PERFORMING
PHYSICIAN-APPROVED FOR SAFETY.
CONSUMER-TESTED FOR WEAR.
Physicians Formula has fused the innovation and science from San Diego's exciting bioscience industry with the fashion, health trends, and anti-aging plastic surgery technologies coming out of Los Angeles, to create the most efficacious, fashion-forward, problem-solving cosmetics and treatments on the market today. Each product is crafted and vetted by our "Physicians Coalition," an advisory board of top doctors who make sure each formulation adheres to our mission of healthy beauty.
We never allow any of the 500+ known skin irritants into anything we make.
Allergists, dermatologists, ophthalmologist and plastic surgeons recommend.