Through every touchpoint of our brand, we will Stand for Good.
From product to philanthropy to education we will better ourselves, our planet, and our community.
Every Physicians Formula Product Supports Environmental Health through EARTHDAY.ORG
&
Women and Girls Empowerment and Equality through Dress for Success®.
We are starting a Beaumanitarian Movement.
HERITAGE
Free from bad. Stand for good.
Physicians Formula was born Free from Bad by a doctor for his wife in 1937. Created for sensitive skin, Physicians Formula has over 85 years of innovation leadership creating the most high-performing yet clean, gentle, healthy, and luxurious hypoallergenic makeup.
Always Cruelty-Free and formulated without more than 1,500 harsh chemicals.
WE ARE

We are committed to go above and beyond to improve people's lives – ourselves, our planet, and our community – through our Beaumanitarian initiatives.
Noun
A company, organization, or person which through the development, promotion, advocacy, or consumption of beauty products engages in causes that promote human, animal, or evironmental welfare as well as the reduction of suffering; a beauty philanthropist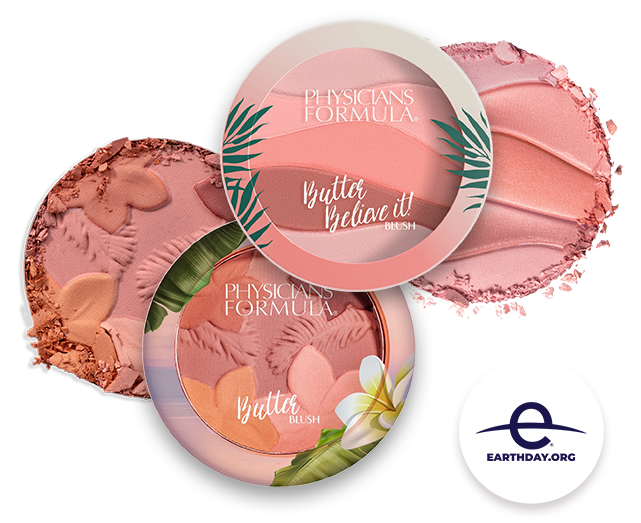 WE STAND FOR ENVIRONMENTAL HEALTH.
Earthday.org Partnership
Physicians Formula is proud to support EARTHDAY.ORG and their mission to drive meaningful action for our planet across Climate and Environmental Literacy, End Plastic Pollution, Conservation & Restoration, Food & Environment, and Act on Climate Change Initiatives.
Learn More
WE STAND FOR WOMEN EQUALITY AND EMPOWERMENT.
Dress for Success Partnership
We support Dress for Success® & their commitment to offer long-lasting solutions that enable women to break the cycle of poverty, with dignity and respect, to strengthen their families and shape their communities.
Together we are empowering women to obtain safer and better futures.